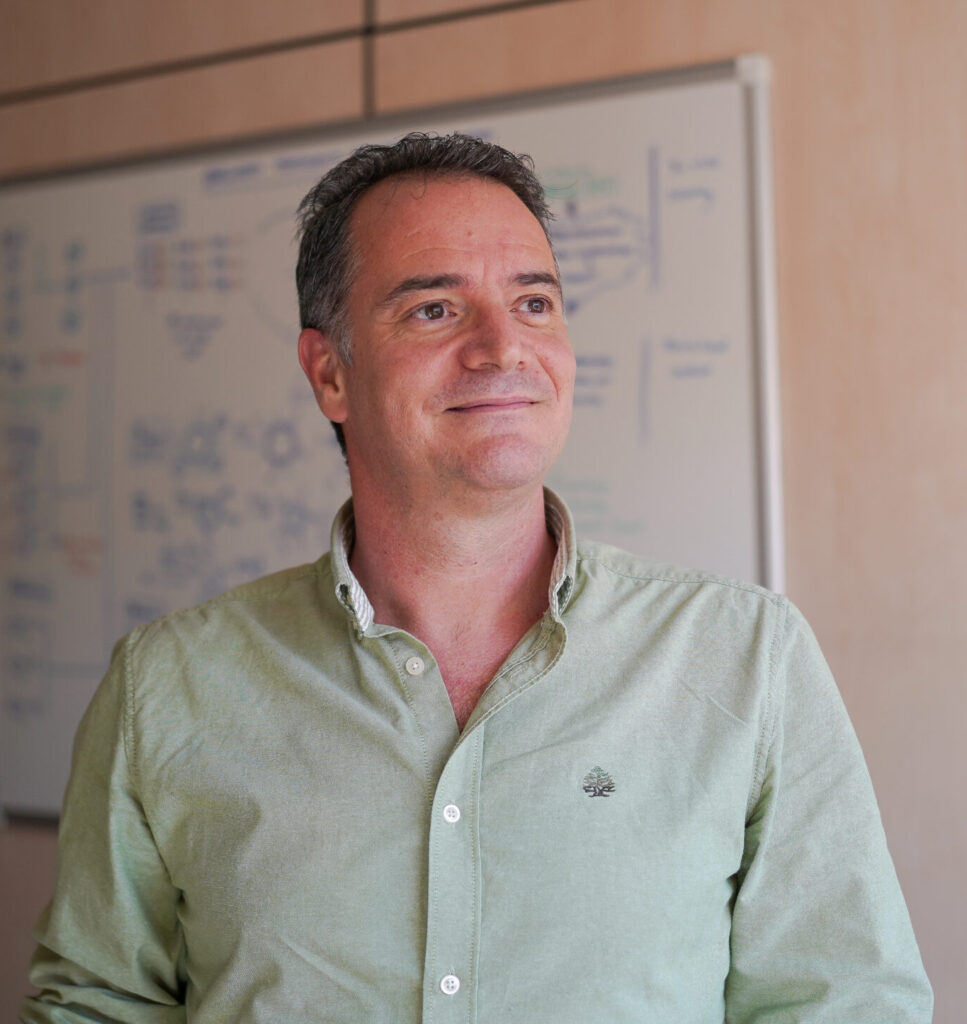 Alejandro Baeza, PhD
Associate Professor in Chemistry and Material Science
ETSI Aeronautical and Space Engineering
Universidad Politécnica de Madrid
alejandro.baeza@upm.es
​
EDUCATION
2008-2009 Postdoctoral Stay, Rijksuniversiteit Groningen (The Netherlands)
2007 PhD., Universidad de Alcalá (Spain)
2002 Degree in Chemistry (Organic Chemistry specialization) Universidad de Oviedo ​
RESEARCH POSITIONS​

2021-Nowadays Associate Professor / Univ. Politécnica de Madrid
2018-2021 Assistant Professor / Univ. Politécnica de Madrid
2016-2018 Senior Researcher / Univ. Complutense de Madrid
2013-2016Senior Research Associate CIBER-BBN / Univ. Complutense de Madrid
2009-2013 Research Associate CIBER-BBN / Univ. Complutense de Madrid
2010 Visitor Research Associate, Institut Català de Nanociència i Nanotecnología (ICN2)
2010 Associate University Professor, Escuela Universitaria Salesiana de Sarriá (EUSS)
2008-2009 Postdoctoral Researcher / Rijkuniversiteit Groningen (The Netherlands)
2007-2008 Postdoctoral Researcher / Univ. Alcala-Lab Servier
2005 Visitor Research Predoctoral Stay, University of Bristol (UK)
2003-2007 PhD Student (F.P.U Fellowship)
2002 Predoctoral Researcher / Univ. Alcala – Lab PharmaMar
AWARDS
– Awardee of M+Visíon IDEA2 Madrid, 2015 for biomedical technology innovators.The Madrid-MIT M+Visión Consortium, a partnership of the regional government of Madrid and the Massachusetts Institute of Technology (MIT).​
– Ranked as the best hired scientist within the CIBER-BBN in 2010-2014 (1/51) according with scientific production, technology and clinical transfer and leadership skills.​
– Recipient of EXPLORA Project in 2011 highly competitive (less than 10% success).
OTHER MERITS​
4 PhD thesis, two ongoing, more than 10 Master and Graduate projects supervised and more than 50 communications to scientiffic meetings.
Teaching Material Science and Chemistry to Aeronautical Engineers (UPM), "Nanoparticles in Medicine" for the Master Degree in Nanophysics (UCM), General Chemistry (EUSS) and several courses for graduate students (UAH).​
Member of the Editorial Board of Molecules, Section Nanochemistry​
Scientific referee in scientific journals such as ACS Nano, Adv. Healthcare Mater., Chemistry of Materials, Advanced Fucntional Materials, Nanoscale, J. Mat. Chem. B and RSC Advances, among others.